Fintastic can provide you with quality livestock and dry goods! All livestock is handpicked by our Aquatic Experts with over 25 yrs. experience! Fish are then quarantined for 2 weeks to insure you are receiving a healthy, eating animal.
We can then provide pick up, local delivery (delivery fee may apply) or shipping.
INSTRUCTIONS FOR ORDERING
1. Go to the link provided : https://carolinaaquatics.com/
2. Browse and choose the items you want, copy item numbers (highlighted).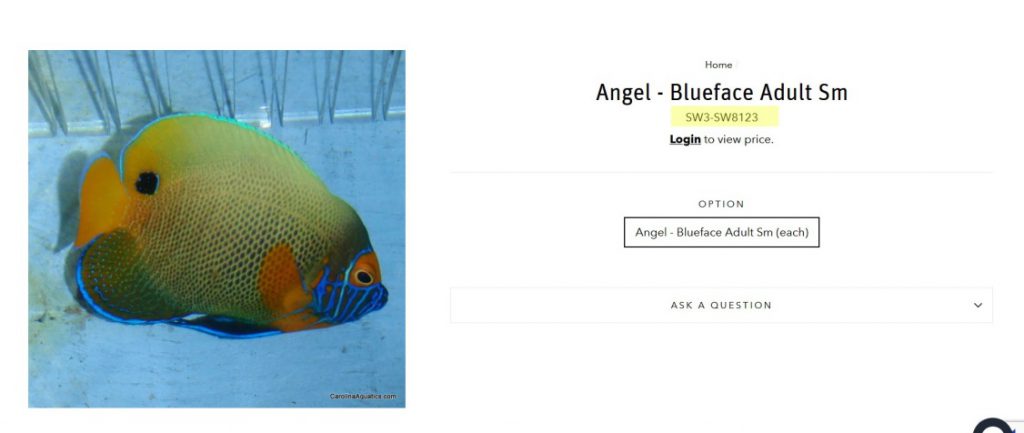 3. Fill out the form below.
4. Send form and our Aquatic Experts will contact you with pricing and ordering options.